Business Internationalization
The internet and everything that came after it, in addition to free trade agreements and other market circumstances, has made companies look for new economies to grow and sustain themselves. Business internationalization has gained strength with the reduction of geographic barriers due to the accessibility of information and knowledge multiplied between businesses through the internet and everything that came after it, in addition to free trade agreements and other market circumstances, has made companies look for new economies to grow and sustain themselves. The potential to enter a new country often speaks louder, but there are also some who want to diversify their operations and investments by reducing the risks of operating in a single country.
Emerging economies have evolved into options for the internationalization of businesses to mature markets over time, owing to a variety of factors such as brand consistency and the evolution of the franchise model over time. They have also become opportunities for those looking to expand, whether locally or internationally.
Business globalization is not a new topic in Brazil. We have 163 franchisor brands operating in 106 countries in various formats, including product exports and franchised units. According to ABF (Brazilian Franchising Association) data from last year, our market contains 205 international franchise brands from 30 different countries.
We help you in this process
The BITTENCOURT Group develops a strategic plan for your company's internationalization in international markets.
Internationalization of business, defined as the growth of a company's operations and the provision of the right to use its brand in foreign countries, has long been regarded as a critical factor in ensuring a company's survival in more competitive marketplaces.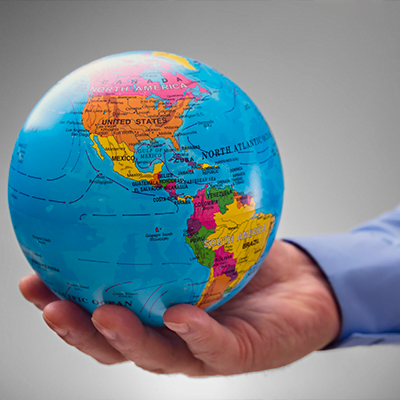 Increased international trade and intercontinental investment were induced by the rising interconnectedness between nations.
Thus, so that companies can take advantage of new opportunities and, at the same time, reduce or eliminate any threats inherent to this new competitive environment, the great challenge of business internationalization also arises.
Contract Models for Business Internationalization
Some solutions may be less or more suited for the stated internationalization plan depending on the entrepreneur's financial capacity and the demand for control over the internationalization process.
The brand can choose to enter the country on its own, opening the units with full control of the operation without the involvement of third parties. In this case, the company usually establishes a local structure to support its own operations in the destination country.
In this model, investment is higher, but operation control is also greater.
An area developer is an entity (person or company) responsible for developing a region that is part of the brand's expansion plan, which involves the selection of new franchisees, according to the defined profile and who will be forwarded to the franchisor for the final approval and contract closing directly.
The remuneration, in this case, is divided between the franchisor and the area developer, since in addition to prospecting and selecting franchisees, the area developer provides some support services for this network under his command.
In this case, the franchisor itself is responsible for developing the new market, selling the franchises, and supporting the franchisees.
It closes contracts directly with each local entrepreneur and is also responsible for developing the area of ​​operation, occupying its space in the target market.
The master franchisee is a franchisee who has the right to explore the brand and sub-franchise to other business owners, and who enters a franchise agreement with them.
The right to subfranchise is granted based on a pre-determined expansion plan with the franchisor, the brand's owner, for a predetermined geographic area (typically a state or even a country). Throughout the duration of the contractual connection with this entrepreneur who invested in the brand, it is the responsibility of this master franchisee to provide help to its network's sub-franchisees.
In addition to royalties, he keeps the majority of the franchise fee for the units he sells.
The business internationalization process
We want to underline that the preparation that needs to be done entails a lot of studies, and research should never be considered an investment. They are, in reality, significant investments that will help you save money and time.
Learn about some crucial factors to consider when making decisions about your company's international expansion so that you may proceed safely and confidently.
In-depth Market Analysis
When we talk about in-depth analysis, it means not only looking at the market itself but having enough data to indicate the possibility of your product's adherence to that market.
This is the most significant step, and it will cover everything from demographic and consumption data to legal, behavioral, and religious difficulties, as well as an overview of the country's tax structure, general data on the segment under consideration, and consumption potential.
Following the overview, we should delve deeper into benchmarking and market trends, which should be investigated through a survey and analysis of best practices in terms of strategies, channels, store formats, technology, services, operations, performance, distribution, and experience, in order to gain a better understanding of the market and to be open to new ideas.
In a more focused way, the next study should contemplate who your competitors will be, whether in products, in business model, in consumption chain. It is very important to clearly verify who your competitors are, how they behave, where they are, and what the results of their business are.
Consumer Analysis
Understanding consumer behavior in relation to product assimilation, exploring perspectives for solutions, capturing unmet insights, and understanding the purchase journey of consumers can promote improvements on your product/service directly linked to local customs is just as important as knowing the business in the market to be explored. In order to comprehend the perceptions, research approaches and contact with local operators should be considered for this study.
Product Analysis and Positioning
This step is necessary to verify where your product/service fits in the market.
The following aspects should be taken into account:
Costs and margins
Production
capacity Logistic capacity
Existence of local inputs
Among others
With the information obtained, you will have greater clarity on the investments, adjustments, and possible partnerships necessary to carry out the expansion.
How the brand of your product/service can be inserted into the intended market
Because some statements in Portuguese can be misread in another language, your brand must be able to expand in worldwide markets, which means it must be understandable and pronounceable in a wide range of languages. Another crucial part of your brand is to ensure that there is no identical brand already active on the market or that may cause consumer confusion in order to secure proper registration.
Because of Brazil's commitment to the Madrid Protocol, it is now feasible to apply for registration in many nations at the same time. their intentions on the international stage
Legal requirements of the market
In order to implement a product/service in a market that is different from its initial market, further research on relevant legislation, regulatory bodies, authorizations, and bureaucracy is required. It is critical to begin expansion in the target market on a regular basis in order to save time and money.
The business link between the country of origin and the country of extension is crucial, in addition to legal and regulatory considerations. Some countries have laws in place to safeguard local product consumption, which can make your product/service uncompetitive.
Training
Try to learn from companies with experience in the subject in order to shorten your path to arrival. The BITTENCOURT Group has professionals capable of helping them in this process of internationalization of their business, counting on strategic partnerships in Europe, the USA, and Australia.
ASSESS:
Determine the type of ownership and expansion you are most comfortable with. Will you give up the right to use the brand and entrust the operation to a third party, or would you like to maintain complete control over both the operation and the brand? Understand that there are various methods for entering a new market, including exporting items, partnering, and even direct investment.
COMMITMENT:
Is the entire company involved in the project? Are the shareholders/partners and directors on board with the decision? Is everyone ready to make the investment in terms of CAPEX as well?
PLANNING:
Define the priority markets based on the likelihood of brand acceptability as well as an assessment of some basic economic metrics like GDP, inflation, and interest rates, for example. Always establish a long-term plan that takes into account not only costs but also the people structure required for the project. It is unquestionably vital to cultivate a global perspective and to promote the company's strategic goal throughout the organization.
PREPARATION:
Prepare yourself considering the complexity of sourcing, the structuring of an international support team, local consultants in areas such as legal and financial. In addition to defining how the movement of resources between countries and the impact on taxes will be.
EXPLORE:
Activate and expand your network of contacts, look for best practices (but also find out what didn't work in international expansion). Establish the ideal profile of the partner you want to find, and focus on that profile.
DIVE IN:
Do research – quality, quantity, consumers…Refine brand positioning for new territory and share your new approach with other local operators – seek feedback from those who already know the destination.
DATE:
Market yourself as a possible entrant, speak with groups you'd like to collaborate with, and conduct market research. You should expect to date a lot before deciding to marry someone. This procedure will be carried out multiple times more.
DEFINE:
After you've decided on a partner, you'll need to make a number of visits (between HQ and the new market). Adjust and modify the franchise agreement to the new circumstances, which necessitates specialist legal oversight. Launch the brand as if it hasn't yet established itself in the new place, and organize your actions accordingly. You will always have to start from scratch in a new country, no matter how consolidated the market is. Make a robust marketing plan to sustain the brand for a few months
MEASURE:
Be patient and adjust your offering according to market feedback. Always be close to your local partner and open to adaptation. Your business needs to be flexible to adapt to the new scenario.
Most entrepreneurs dream of expanding their firm internationally, whether it is due to the tiredness of the domestic market, the desire to test new markets, the pursuit of opportunity, the desire to improve the brand, or the expansionist fantasy… In a nutshell, there are various reasons behind this.
Due to the basic lack of attention and planning that this huge step takes, many have launched on this growth and encountered enormous difficulties, forcing them to backtrack and/or costing them a lot of money. Those that take the necessary steps and invest intelligently, on the other hand, significantly boost their chances of success, as well as gaining expertise that allows them to access new markets and go even further.
The companies that were successful, did not use magic formulas or did secret juggling, but respected the responsibility that is the decision for the international expansion of the business and prepared for it, and, in large part, had the specialized support of those with experience in the target market and understands this process.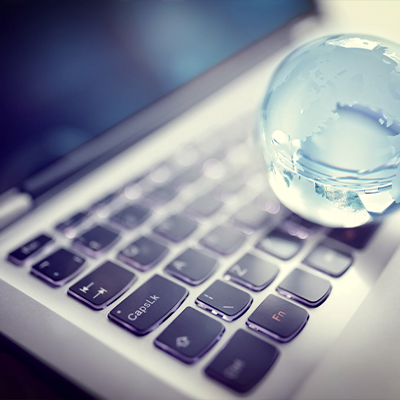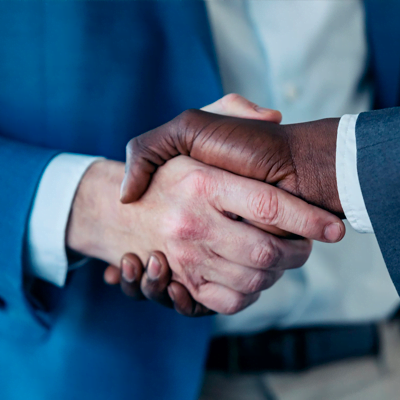 The company shortens its path to arrival by consulting a company with knowledge in the field, such as the BITTENCOURT Group. The BITTENCOURT Group has professionals who can assist them in this process of internationalization, relying on strategic partnerships in Europe, the United States, and Australia to support knowledge of the local market, identification of the best strategic partner, as well as legal and other issues to consider for this important brand step.
Discover all our services