Franchising Company Structuring is the process of defining the franchisor's activities and how they will be created, divided, organized, and coordinated. It must respect the network's stages of development, with a clear focus on delivering what was agreed upon to the franchisee and ensuring the network's long-term viability.
The necessity for excellence in franchise network administration is no different than what occurs in the company in general. What changes as a result of the franchisee figure's existence are the repercussions of excellence or lack thereof.
In Brazil, the universe of franchising firms is dominated by small and medium-sized franchisors, and many of them began their expansion with franchisees in an unstructured manner, with no clear protocols and minimal technology and capabilities for management over the Internet.
Many organizations still need to structure themselves in terms of organizational model, lawsuit, information system, human resource management and training, cost and cash flow management, management accounting, and so on. The structuring process (or franchisor restructuring) aims to address this issue.
To ensure high performance in franchise networks, the structuring focuses on having well-defined processes and people with capabilities linked with the result objectives and the brand's mission.
The business model to be copied, the value proposition supplied to franchisees, and the franchisor's major activity – sharing know-how and contributing to the network's development – are all taken into account in all of the work.
The franchisor's, or network manager's, structuring work must include:
     

Definition of the organizational structure of the areas, positions, and functions;

     

Definition of processes in each area;

     

Clear definition of Franchise Support;

     

Structuring of initial training for franchisees and the franchisor's team;

     

Structuring of business and field consultancy;

     

Definition of goals and KPI's of the areas;

     

Support in hiring the initial team
A franchising organization must start structured, with well-defined processes, methods, and tools, as well as the personnel who are appropriately trained in the activities associated with each role. These businesses are not permitted to learn from their mistakes. It's a tremendous mistake and a danger for the brand to believe that you can clean the house over time.
A franchise network's effective administration must be built on well-defined rules based on technical criteria and commensurate with the achievement of predicted results, which will be based on three pillars: organizational structure, people, processes, and technology. In franchising, the importance of these factors is significantly greater given the implications for entrepreneurs who will invest in the brand.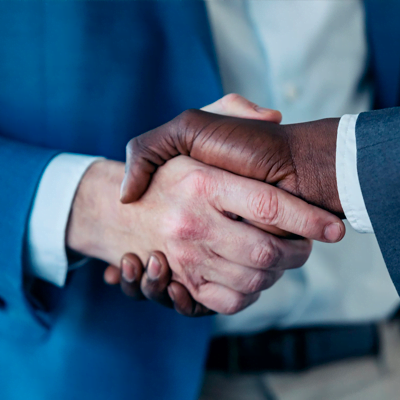 The organization now has a solid foundation on which to deliver results, grow, and remain competitive throughout time. The business administration is clearer now than it has skilled personnel working in an appropriate setting with the necessary resources, such as systems, processes, and tools, all of which are properly assigned in a well-defined and structured organizational structure.
Conheça todos os nossos Serviços