Gone are the days when there was a distinction between channel competition and channel independence. The advantages of channel integration were obvious to all, especially during the covid-19 pandemic.
If they were once viewed as competitors, they are now viewed as a source of additional revenue. And it's likely that what we've been saying about store integration in the logistical process has begun to make sense to the brands.
The BITTENCOURT Group has developed various solutions capable of assisting firms in completing their digital transformation journeys in collaboration with prominent names in the technology and digital transformation markets.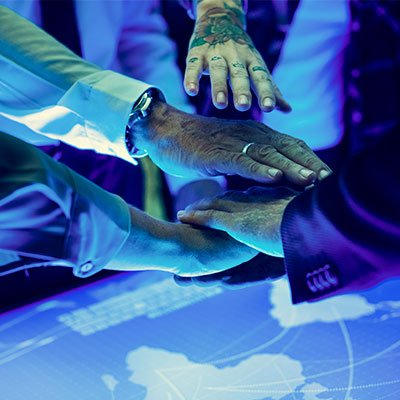 An effective omnichannel retail strategy enables a brand to give a completely integrated consumer experience to the market and customers regardless of the distribution channels through which it operates.
This is not a simple or particularly straightforward technique. It has an impact on all aspects of the business, including operations, logistics, and distribution, commercial strategy, tax efficiency, purchasing and supply, technology, and, most importantly, a profound shift in the company's culture, which is now focused on providing the best possible experience for the end consumer.
There are several ways that a company can begin to tread this new universe until it reaches full maturity for the effective integration of all its channels.
Meet some of these solutions:
Possibility of having the sales staff participate in social media. The power of "community" and team relationships becomes another advantage in the company's sales arsenal. The creation of this social engagement through sales teams also relies on monitoring dashboards, commissioning policies, and training to keep each brand's "style of being" even in the social seller relationship network.
Store inventories are integrated into current marketplaces, including product catalog publication, sales, and payment administration, as well as deliveries from stores (the stores in distribution centers and online sales processing).
Conceptualization, modeling, and project management of a marketplace that allows for the integration of several players on a single platform with optimal logistics, inventory, and customer service management procedures.
The creation of an online store to sell goods and services. Allows customers to purchase at any time of day or night, on any device. An additional sales channel that boosts brand awareness and revenue. The options range from using a template to develop the e-commerce – which makes the process faster and less expensive – to creating e-commerce that reflects the brand's appearance and feels.
Creating an omnichannel implementation plan, as well as structuring and modeling it to fit multiple business pillars. The relationship with the customer becomes fluid and seamless with the omni approach. The integration project takes less time in the express format and provides the benefits of building new business functions, such as new service modalities, sales, delivery, sales splits, order and inventory management.
In addition, the project brings the effective possibility of transforming the store as a hub for delivering experience and convenience to consumers, such as showrooming (sale from the store through e-commerce), ship from store and pick-up in-store, integration online, and offline stocks, connection to marketplaces and others.
Complete integration of the company's business and communication rules, the project allows the brand to act more easily in attracting and retaining new consumers, finding the same brand policies, prices, and experiences, online and offline.
In addition to all of the advantages of omni express, the omni full project improves the accuracy of the process by integrating stocks between stores, deactivating skus due to stock disruption, managing delivery failures and misplaced goods, accounting, and financial controls, channel switching, and many other features. The project also includes customer journeys, personas, and the identification of potential for improvement and new methods.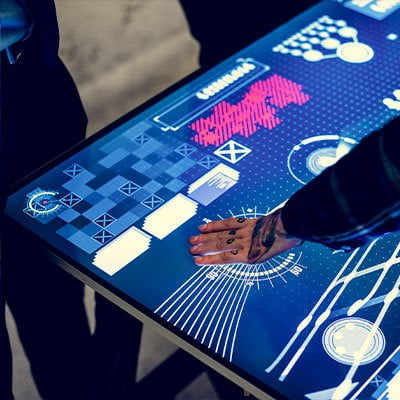 Rethinking organizational structures, quantifying contribution, tracking purchase behavior, and revising channel governance are all part of the difficulty of developing omnichannel retail companies. The rate and intensity with which the process must proceed are determined by the market's maturity and the company's digital channels.
In this process, enlisting expert assistance can mean the difference between a project's failure and success.
It's about being there in the consumer's environment and allowing him to relate to the brand in any way he wants. Whether you're looking to compare costs, analyze items, get suggestions, live remarkable experiences, or even buy, we've got you covered.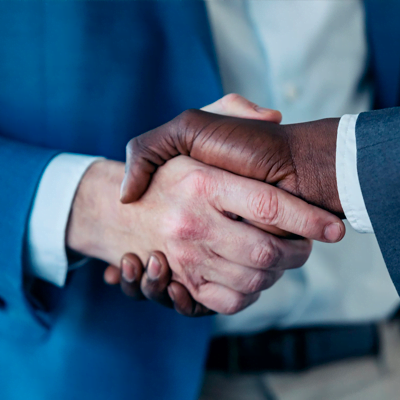 If the notion still doesn't convince you, perhaps the facts will. Studies show that customers who can connect with a company both online and offline have a 30 percent higher LTV (lifetime value) than those who only interact with the brand through one channel.
In the last sentence, there are real and actual outcomes for businesses.
The unification of customer information allows a deep understanding of the consumer and the offer of what he wants and what he still doesn't know he wants.
And it's not just about providing the consumer with new sales channels; it's also about anticipating how he wants the brand to communicate with him, how to provide a personalized experience in all of his encounters, and so provide the greatest possible experience.
We are ready to show you the way and structure your company to be part of this new universe.
Conheça todos os nossos Serviços