Quality and efficiency in the activities of the controlling firm or franchisor and its units are required in the management of a business network or franchises in general. The BITTENCOURT Group regularly produces content and technologies to support and accelerate learning for all members in a network, knowing that this may be accomplished through access to knowledge and structured training programs.
The Group creates customized educational solutions for each client, ranging from special studies to specific educational solutions.
The actions, which include the development and management of Corporate Universities, can be taken out in person or via distance learning (EAD). Techniques and best teaching practices are employed in order to better operationalize the transfer of know-how to the network in a systematic and cost-effective manner.
The franchisor's most significant mission might be considered the complete franchising training process. Because it allows the franchisor to reduce the operation's risks while also increasing the network's chances of success.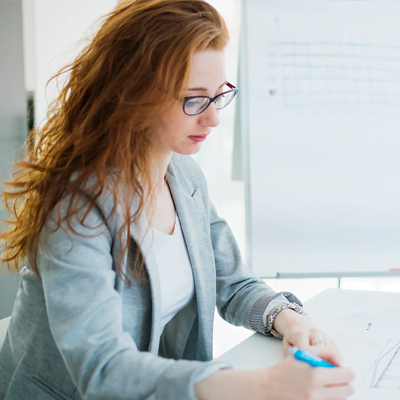 These are one-of-a-kind projects that focus on organizing the network's training activities.
They include needs analysis, curriculum formulation, learning path construction, course and training schedule description, and content and methodology definition for each educational action.
The franchisor firm can manage and monitor results from educational efforts within the network using an Educational Project designed by the BITTENCOURT Group.
This gives its franchisees a sense of security and preparedness for the management problems that come with it.
Because the brand's culture, purpose, and values are instilled in each unit of the chain, the programs have a clear objective to ensure that the business rules are understood, followed, and maintained.
And one thing is certain: if professionally implemented and carried out by individuals who understand the business and have credibility in the topic, the time and resources spent in the process of organizing and conducting training pay off rapidly.
In partnership with the Australian consultancy Franchise Relationship Institute, the BITTENCOURT Group publishes exclusively in Brazil the books by Greg Nathan, the greatest specialist in franchisor vs. franchisee relationship.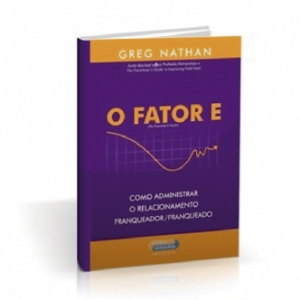 FACTOR E
For every franchisor who wants to succeed in franchise relationships, this is a must-read book.
Greg Nathan, an Australian psychologist, has firsthand experience as a franchisee and franchisor, having worked as a baker and the owner of a bakery company.
Nathan became the world's most regarded expert on the franchisor/franchisee relationship by combining his academic education with his experience, and he has produced several best-selling books on the subject.
Factor E is one of those necessary nightstand books for individuals wishing to develop long-lasting and profitable partnerships in their business, published only in Brazil by the BITTENCOURT Group under license from the author.
The book demonstrates how crucial the dependency relationship between the franchisor and the franchisee is, and how having a win-win partnership minimizes stress in business interactions, allowing both the franchisee and the franchisor to succeed.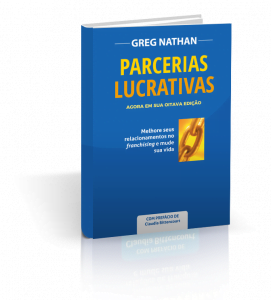 PROFITABLE PARTNERSHIPS
This book is a must-read for both franchisors and franchisees, and it's a great candidate for distribution at franchise conventions.
The book Profitable Partnerships – Improve your franchising relationships and alter your life, by Greg Nathan, is now in its 8th edition, with expanded and updated content for entrepreneurs, franchisors, and franchisees.
The book encourages readers to consider franchising communication, attitudes, and practices, as well as mutual respect and trust between franchisor and franchisee professionals, as well as other critical aspects of the system's success.
With simple and dynamic language, Greg Nathan demystifies some myths of the segment and also defends franchising as the commercial process in which people work together to increase sales, gain market share and add value to their customers.
OPEN COURSES
For franchise and business networks, open courses with specialized content are available. The courses are aligned with the Group's mission of assisting businesses and their employees in their growth. Online or in-person classes are available. The programs have already trained hundreds of professionals and leaders.
To provide participants an overview, the speakers address topics such as leadership and people management in franchises and business networks (how to develop leaders that lead to results aligned with culture and purpose and implement assertive communication); performance management (from financial analysis to sales management); high-performance field consulting and how to leverage the network's results (which consulting tools are essential, how to train, engage and guide the franchisee in pursuit of results); how to manage a franchise network (franchising behavior and trends, franchisee-franchisor relationship), and sales service.
Learn about some of the programs:
HOW TO MANAGE A FRANCHISEMENT NETWORK
Managing a Franchise Network needs planning, effort, and a thorough understanding of excellent franchising principles. The course will give you access to the resources you'll need to make the most of the network's success and engage franchisees.
HOW TO FRANCHISE YOUR BRAND
The course's goal is to give students an overview of how to grow their business as well as the most important technical components of designing and formatting a franchise network.
PERFORMANCE MANAGEMENT
Conquer market space by presenting your results in a clear and solid way. In the Performance Management course, you will learn to define the objectives of performance management in franchising, from analyzing a company through accounting instruments, such as: Balance Sheet and the DRE, to how to project goals and sales
FIELD AND BUSINESS CONSULTING 
The franchisee's main point of contact with the franchisor. Franchisees are assisted by field consultants in the operation and administration of their business. The course teaches the consultant how to learn the business model, finance, marketing, sales, people management, and behavioral and relationship skills in order to fulfill this function.
LEADERSHIP AND PEOPLE MANAGEMENT 
You will have a better grasp of people management objectives in franchising and business networks by taking this course. You'll learn how to define organizational structures and charts, as well as the skills you'll need to advance your leadership abilities.
SERVICE AND SALES
Discover new sales strategies centered on improving the customer experience, increasing conversion, and maximizing the store's flow. Pay special attention to salespeople's training and performance
Discover all our Services